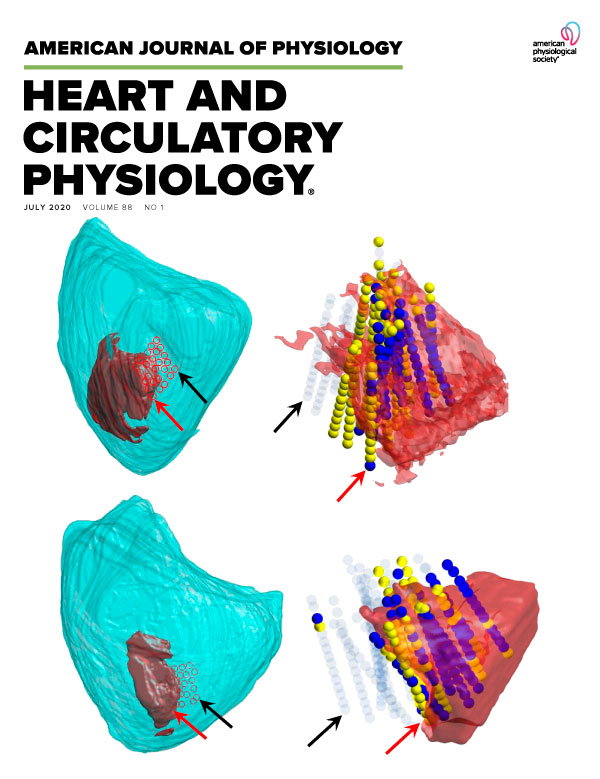 Redox and Contractility in Diabetic Heart Trabeculae
Mar 4th, 2015 by ajphearteditor
Given that the current paradigm of diabetic cardiomyopathy is characterized by, among other factors, profoundly altered energy substrate metabolism, how can we interpret the apparently paradoxical beneficial effects of the fatty acid palmitate on diabetic hearts? In this podcast Associate Editor Fabio Recchia (Temple University and Scuola Superiore S. Anna, Pisa) interviews lead author Sonia Cortassa (Johns Hopkins University) and content expert Ethan Anderson (East Carolina University) about the work by Bhatt et al, which investigated the improved contractile performance due to palmitate in diabetic trabeculae under high glucose conditions. That said, is the beneficial effect of fatty acids on the work performed by those muscles dependent on redox levels and energy demand? Listen and find out.
Niraj M. Bhatt, Miguel A. Aon, Carlo G. Tocchetti, Xiaoxu Shen, Swati Dey, Genaro Ramirez-Correa,
Brian O′Rourke, Wei Dong Gao, Sonia Cortassa Restoring redox balance enhances contractility in heart trabeculae from type 2 diabetic rats exposed to high glucose Am J Physiol Heart Circ Physiol, published February 15, 2015. DOI: 10.1152/ajpheart.00378.2014.
Share
|
Download(

Loading

)